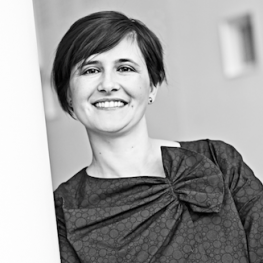 Claudia Toma
Chargée de cours à Solvay Brussels School of Economics and Management
Full-time Academic
Education
Postdoc FNRS (Chargé de recherches), partly at Columbia University, USA, 2012.
Postdoc Université catholique de Louvain, Belgium, 2010.
PhD in Social Psychology, Grenoble University, France,2007.

Short bio
My research interests are in the domain of judgment and decision making. More specifically, I'm investigating how cooperative, competitive motives impact information sharing and information processing in group decision making. I'm also interested in egocentric biases in judgment, such as social projection, egocentric metaperception and how they relate to conflict and misunderstanding in everyday life and professional relations.
I'm teaching at SBS-EM courses in master and bachelor:
Organizational behavior and leadership (GEST-S448) 
Multiculturality in Europe (GEST-S517)
Psychologie et droit du travail (DROI-S3002)
Events